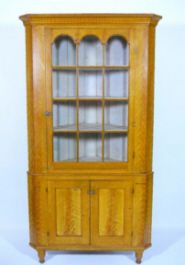 Heartland East/Howard County Antique Show
Howard County Fairgrounds
West Friendship, MD
12-14-2013 to 12-14-2013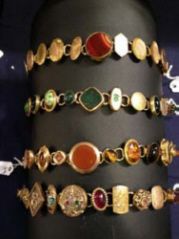 28th Antique Stocking Stuffers Show/Sale
John Jay High School
Cross River, NY
12-15-2013 to 12-15-2013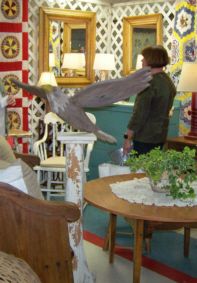 Winter Antiques Show
Fairgrounds Event Center
Brenham, TX
01-04-2014 to 01-05-2014
Rose Bowl Flea Market
Rose Bowl
Pasadena, CA
01-12-2014 to 01-12-2014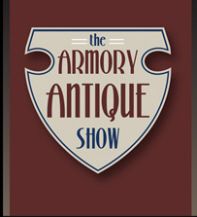 The Armory Antique Show
69th Regiment Armory
New York, NY
01-24-2014 to 01-26-2014
Historic Bardstown Antique Show & Sale
Nelson County High School
Bardstown, KY
04-05-2014 to 04-06-2014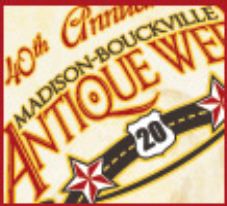 The Madison Bouckville Antique Festival
The Madison Bouckville Main Field
Madison Bouckville , NY
08-11-2014 to 08-17-2014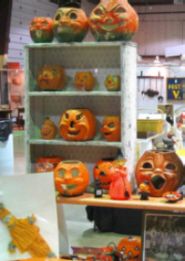 Shenandoah Antiques Expo
Augusta Expoland
Fishersville, VA
10-10-2014 to 10-12-2014
| | |
| --- | --- |
| Antique Events Coming Soon | Click on a listing for more information |
Bath Antiques Shows
Bath Middle School
Bath, ME
12-12-2013 to 12-12-2013

Antique Show & Sale
Royal Plaza Trade Center
Marlborough, MA
12-12-2013 to 12-12-2013

Heartland East/Howard County Antique Show
Howard County Fairgrounds
West Friendship, MD
12-14-2013 to 12-14-2013

Randolph's Market Festival Art Fashion Antiques
Randolph Street Market
Chicago, IL
12-14-2013 to 12-15-2013

Sarasota Antiques Show & Sale
SARASOTA MUNICIPAL AUDITORIUM
Sarasota, FL
12-27-2013 to 12-29-2013


Rose Bowl Flea Market
Rose Bowl
Pasadena, CA
12-12-2013 to 12-12-2013

Bustamante Antique Shows
The Pasadena Center
Pasadena, CA
12-13-2013 to 12-15-2013

Howard County Show
Howard County Fairgrounds
West Friendship, MD
12-14-2013 to 12-14-2013

28th Antique Stocking Stuffers Show/Sale
John Jay High School
Cross River, NY
12-15-2013 to 12-15-2013

65th Papermania Antique Paper Show plus Advertising & Photography
XL Center in Hartford
Hartford, CT
01-04-2014 to 01-05-2014


| | |
| --- | --- |
| Newest Dealer Listings | Click on a listing for more information |
Beaux Auctions
Miami, FL

Country Fixins Primitives Antique & Craft Mall
Pittsfield, IL

Route 66 Antique Mall
Phillipsburg, MO

Stone Soup Antiques
Burton, OH

Stone Soup Antiques
Burton, OH


Shop
Rocky Mount, NC

Antiques to Zebras
Round Rock, TX

Woodstock Market
Acworth, GA

David Weinstein
Glencove, NY

Jacqueline Paulus
Phillipsburg, NJ


| | |
| --- | --- |
| Antique Publications | Click on a listing for more information |
Maine Antique Digest
America's leading magazine about the Arts and Antiques Markets. Offering a listing of Shops, Auctions and Show Calendar.The latest News articles on Shows & Auctions.


Collectors Journal
We are a weekly Antique and Collectible Newspaper entering our 27th year. Each week we provide live Auction results, Tips from experts and informational articles reguarding reproductions, fakes and the history of many of your favorite pieces...


Antique Week
With its staff of editorial experts, AntiqueWeek presents timely and accurate news coverage of the Antique and Auction Industry. Additional Commentary is provided regularly by veteran AntiqueWeek Editor, Connie Swaim and AntiqueWeek staff. AntiqueWeek readers consist of Industry experts, such as appraisers and auctioneers, to the common collector and home decorator.



Discover Mid-america
Discover Mid-America,the Midwest's source for Antiques, Collectibles, Unique Home De'cor, Auction News and Historic Tourism. 1-800-899-9730.


Antiques & Fine Art Magazine
Antiques and FineArt.com is the leading site for collectors, designers, art and antique enthusiasts, dealers, museum professionals and scholars. Featuring outstanding inventory for sale from top antique and art dealers, educational articles on fine and decorative arts, and a calendar listing upcoming antiques shows and fairs.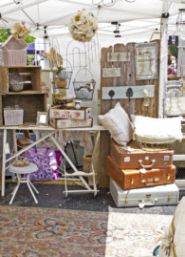 Randolph's Market Festival Art Fashion Antiques
Randolph Street Market
Chicago, IL
12-14-2013 to 12-15-2013
The NEW YEARS ANTIQUES SHOW at the
BIRCHWOOD MANOR
WHIPPANY, NJ
01-04-2014 to 01-05-2014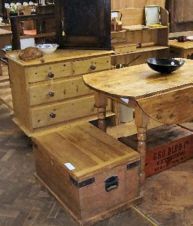 antiquessupermarket container giveaway deals
candlestick park extratravaganza show
sanfrancisco, XX
01-10-2014 to 01-15-2014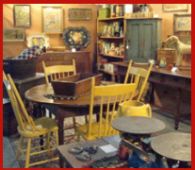 Old Summit Country Antique Show
John Knox Pavilion
Lee Summit, MO
01-19-2014 to 01-19-2014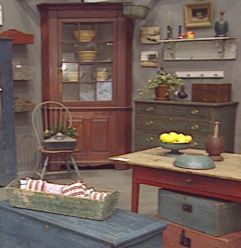 Winston-Salem North Carolina Antiques Extravaganza"CANCELED"
Next Show Jim Graham Building at NC State Fairgrounds
Raleigh, NC
03-07-2014 to 03-09-2014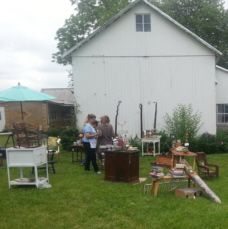 Barn Lot Antique Sale
Our Barn
Sellersburg, IN
05-31-2014 to 05-31-2014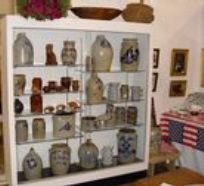 18th Annual Delaware Coast Antiques Show and Sale
Rehoboth Beach Convention Center
Rehoboth Beach, DE
09-05-2014 to 09-07-2014